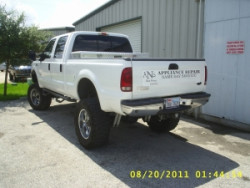 A broken or malfunctioning appliance doesn't have to mean the end of the world—or even that it's time to shell out for an expensive new washer or dryer. If you're facing the inconvenience, hassle, and annoyance of a fridge, dishwasher, or other household appliance that isn't working properly, the solution is simple, easy, and—best of all—affordable. Just call A Noble Service today! With more than 10 years of appliance repair experience, our team of professionals has the expertise you can count on for top-quality repairs and customer service. Providing a full range of appliance installation and appliance repair services from washer-dryer repair to refrigerator repair, A Noble Service can help you get your appliances back in tip-top shape fast. Don't let broken appliances create a major disruption to your life or generate major bills. Our experts are your answer for cost-effective, top-quality appliance repair and installation. Contact us today to schedule your service call.
All Major Appliance Installations
Refrigerator Repair and Dishwasher Repair
Washer Repair and Dryer Repair
Same-Day Service Available
10+ Years of Experience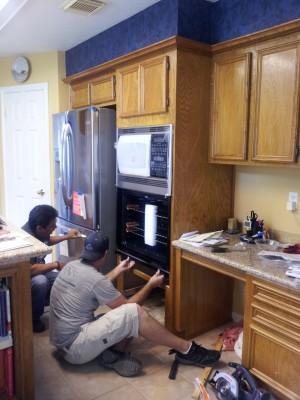 Located in Cypress, TX, A Noble Service serves the appliance repair needs of the entire Houston area. We service appliances in homes throughout the region, in towns and cities like Houston, Katy, Park Row, Cypress, Sugarland, Memorial Park, The Woodlands, and Spring. Established in 2006, we're a family-owned appliance repair company with over 10 years of appliance repair experience under our belts. We put that expertise to work for every client, providing in-depth troubleshooting, careful workmanship, and correct repairs on everything from the most basic washing machine repairs to the most complicated dishwasher repairs. You can count on us to provide the expert troubleshooting and correct repairs you need to get your appliance back in working order. We even offer efficient appliance installation services for times when your old or damaged appliances are beyond repair. So don't suffer when your appliances are out of order; get your appliances—and your household—running smoothly again with everything from refrigerator repairs to freezer repairs to dryer repairs. Call now or send us an e-mail to learn more.
For your added convenience, A Noble Service is generally available for same-day service!
At this time we regret that we cannot not provide service for commercial and small appliances such as vacuum cleaners, sewing machines etc. We are also not affiliated with any insurance or home warranty companies, and are unable to provide service for such.