Dryer Repair
Have you been wondering why your dryer never seems to get clothes dry even on the longest possible setting? Is your dryer making worrisome sounds? Did the dryer destroy a load of clothes because it was too hot? Tired of not being able to have warm socks straight out of your dryer? If you can relate to these common complaints, it's time to call the professionals at A Noble Service for help. These can all be symptoms of dryer repair issues large and small, so you should call in the pros immediately. But don't worry that it might be time to replace your dryer: in most cases, our expert staff is able to perform clothes dryer repairs without adding the huge expense and hassle of buying a new dryer to your tab! Let A Noble Service take care of all of your washer-dryer repair needs in Houston today.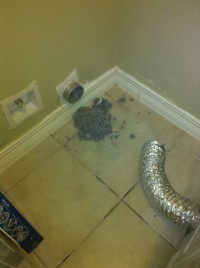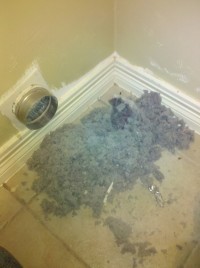 There is no need to risk making the problem worse by grabbing the dryer repair manual yourself! DIY repairs rarely end well, so save yourself the time, hassle, and risk by leaving your washer and dryer repairs in the hands of the true experts. When you call A Noble Service for help, washer-dryer repairs are safe, easy, and affordable. One of our friendly service technicians will come to your home to assess and repair the problem with your clothes dryer. The majority of the time we have the necessary dryer repair parts in our truck and are able to fix your dryer with only one visit. We are committed to servicing your clothes dryer repair needs in a timely manner, as we know how inconvenient a broken dryer can be. Regardless of whether you are seeking electric or gas dryer repair, A Noble Service wants to provide you with quality workmanship, unequaled customer service, and affordable prices for every dryer repair job.
Contact us today for all of your washer and dryer repair needs and we'll take great care of your appliances—and you!
Washer Dryer Repair
Clothes Dryer Repair