Washing Machine Repair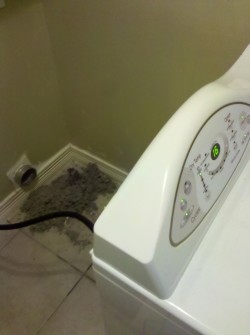 At A Noble Service, we pride ourselves on being your trusted professionals for all types of appliance repairs, including washing machine repairs. When you're facing a washing machine that won't drain, spin, or work properly, our friendly and knowledgeable staff is ready to assess and fix it. As with other appliances that we service, we are happy to provide Maytag washing machine repair and Roper washing machine repair, among a number of other major brands. If you have any washing machine in need of washer-dryer repair, contact us to discuss how we can help you. There is no reason to keep putting up with an off-balance, noisy, or nonfunctional washing machine: call A Noble Service today!
Whether you suspect or know that there is something wrong and you need washing machine repairs, we are here to take the time to precisely diagnose what the issue is. At A Noble Service, our professionals will talk through it with you and seek an affordable solution to get your clothes clean safely and efficiently. We typically already have the parts and tools needed for washer repair in stock, enabling us to bring you prompt washer and dryer repairs on the spot.
Having a properly functioning washing machine is not only important for keeping mountains of laundry from building up but also for ensuring that your clothes are washed thoroughly and without damage. You also want to be sure to protect your home from costly water damage that can arise from washer leaks caused by ill-fitting or loose hoses! So no matter how your washer is malfunctioning, you need to get it fixed ASAP. If you are just putting up with mediocre washing machine performance or if your washer has completely ceased to function, the experts at A Noble Service are close at hand to provide you with washer-dryer repair. Contact us via phone or e-mail right away for thorough, cost-effective washer and dryer repairs in Houston, TX.
Washing Machine Repairs
Washer Repair
Washing Machines Repairs